your voice matters
Thank you for visiting the consultation portal of WWF's Office of the Ombudsperson.
The survey is now closed. We are currently reviewing all feedback received.
The Office's new website will be launched in the coming months.
© Jessica Put
© Subhamoy Bhattacharjee / WWF-US
MORE ABOUT THE OFFICE
WWF has created the Office of the Ombudsperson to provide a new channel for communities to raise and resolve their concerns. The Office is an independent mechanism from conservation field-level activities. It will assist WWF in strengthening its programmatic work and enhancing the human rights performance of its activities.

We are currently working on finalising our proposed operating framework. We will then be able to start receiving complaints directly from the public. The Office's dedicated website, which will host an online complaints management system,will be launched at the same time.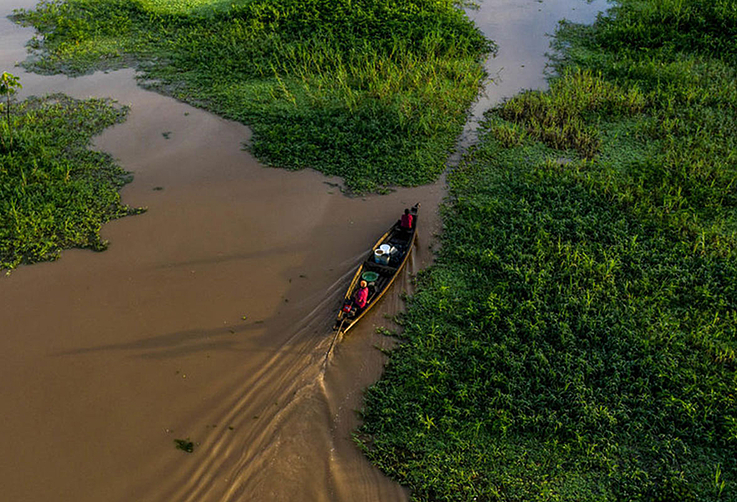 © Daniel Martínez / WWF-Peru
Proposed operating framework
Since the appointment of the Ombudsperson in September 2021, the Office has consulted with a range of experts and partners – including grassroots communities, WWF staff and senior leadership, and civil society organisations – listening to their advice and taking their needs into account. These extensive conversations have helped to inform the development of the Office's proposed operating framework.

The proposed operating framework confirms WWF's commitment to firmly and proactively anchor and integrate human rights into conservation practices. It provides a broad overview of the operational grievance mechanism infrastructure being established by WWF in terms of its Environmental and Social Safeguards Framework, and positions the Office in a complementary role to that of those grievance mechanisms.
SOLUTIONS FOR PEOPLE AND NATURE